St. Patricks Day is not far away and even though you may not be Irish, it is a great excuse to get your friends together and celebrate.
There are usually lots of events going on, but if you don't fancy going out, why not host your own St. Patricks Day party?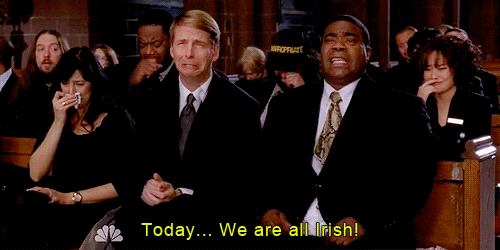 If you're stuck on where to get started, then don't worry, we've got 5 simple steps to ensure it's a great night...
1. Decorations
It's not a party without some decorations. Whether you make your own or buy some, dressing up the room with green, orange and white colours will certainly get you in the spirit. Get some balloons, bunting and show the shamrock off proudly, get your housemates involved and have fun with it.
2. Food
If you're a bit of a cooking pro, have at go at making some traditional soda bread or even an Irish stew, these will keep your guests happy. If not, everyone loves crisps and dips and they don't take much effort.
3. Dress up
Why not go all out and dress up, there are some great funny fancy dress costumes to choose from, you'd definitely win 'best dressed'. If you don't want to buy an outfit, set a theme and dress in the Irish flag colours, this is simple and easy to do.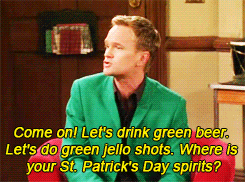 4. Drinks
Not forgetting the drinks, Guinness tends to be the most recognised Irish drink but it may not be to everyone's taste buds. If it's not for you, just add some green food colouring to your preferred drink and you're ready to go.
5. Music
Music is a must, and what better way to make you feel Irish than playing their songs. We've picked out a few of the most popular and added a playlist that will be sure to get your St. Patrick's party going.
Have a great night and enjoy being Irish for a day!